Volunteer Opportunities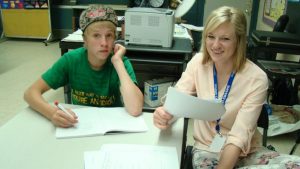 There are many ways to be involved with TROY Center. Opportunities range from one-on-one tutoring students to teaching a small class/group. You can request more information on how to be involved, or if you are ready to serve fill out the following application and e-mail your form to TROY Center.
*In addition to the rigorous academic standards that our program meets, we also provide support services that make us different and help students to be successful: a caseworker for every student that meets with students a minimum of one time per week individually in addition to group social skills classes that meet one time per week; caseworkers also meet with parents and guardians of students a minimum of one time per week; a licensed school counselor is new this year to the program in order to take students beyond graduation and a diploma and start to think about bigger goals and paths to take
*TROY Center offers a program for teenage parents that allows them to take care of their child while continuing their high school education.
*Two very important programs (and currently underfunded programs) at TROY Center are the transportation program and the lunch program.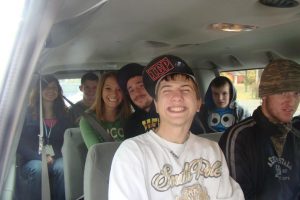 –First transportation, we know that the most common and biggest obstacle to education that youth face is transportation. By picking students up and transporting them to school each day, we are often able to raise attendance that averages as low as 25% to 85% at TROY Center. We feel this is a program that is vital to the success of our students and must continue in the future. However, this program continues to be at risk due to lack of funding and the high cost involved with transporting students.
–The lunch program at TROY has grown to become a very important part of what we do. We have found that for many of our students, the lunch they receive at TROY Center is the only nutritious meal that they may have in a day. We do not take this responsibility lightly, we continue to work to improve the quality of the lunches that we provide to include fresh fruit and vegetables and other healthy choices. This program is also at risk due to a decline in donations to this program.
Things to Know About the Program:
Student Enrollment
If you are interested in enrolling your child at TROY Center please print the following forms and bring to your intake appointment.